There are not many sports that can match the prestige that comes with the NBA Franchise. With an average valuation of around 2.12billion dollars across the 30 teams making up the NBA in the 2018-2019 season, the weight of the sports leaves plenty to the imagination. Many factors come into play, the sport itself and the athletes involved, and we shall be taking a much more particular look at the athletes, particularly their wristwatches!. Yes! Wristwatches are an important part of every fashion statement and there is probably no better angle to examine the topic, than with sports persons.
For this write-up, we are examining some of the top wristwatches that NBA Players are wearing so let's get right to it!
● Panerai
This right here is a perfect blend of design and style so much that the topic of comparisons with the classic Rolex watch has regularly occurred in numerous conversations around the NBA. This should not come as a surprise as the watch is a great mix of Italian design and technology from Switzerland. Just one of these wristwatches could cost as much as 395,000 USD and a sample has been spotted on Miami Heats Swingman Andre Iguodala.
● Movado Museum Classic
This classic wristwatch is a product of creativity, initiative and innovation, from a brand worthy of the name. a super gentleman's watch with stainless steel and black dial which gives the watch a different, unique look. It has been spotted on the likes of Golden States Warrior Sharp shooter Stephen Curry.
● Rolex Day-Date II
This is one of the most expensive wristwatches out there and it should come as no surprise that it was first spotted on one of the most recognizable, most powerful sport personalities of all time, in LeBron James. Many have regarded him as the greatest NBA player of all time, after Michael Jordan of course. The wristwatch made its first appearance on the scene in 1956, made exclusively from precious metals and components. It has been donned by some very powerful people in history, including ex- US Presidents like Presidents Nixon, President Ronald Reagan and current President Donald Trump.
● Gerald Charles Maestro
With its sleek dial and rubber strap, this timepiece was designed as part of luxury sports watch king Gerald Charles' brand 20th Anniversary celebrations with only 252 limited pieces available for purchase, that is if they have not all been purchased by the end of today. One of such pieces, has been seen on San Antonio Spurs' Marco Belinelli. The Italian is not particularly a household name when it comes to style and fashion, but he did hit the nail on the head with this piece.
● Royal Oak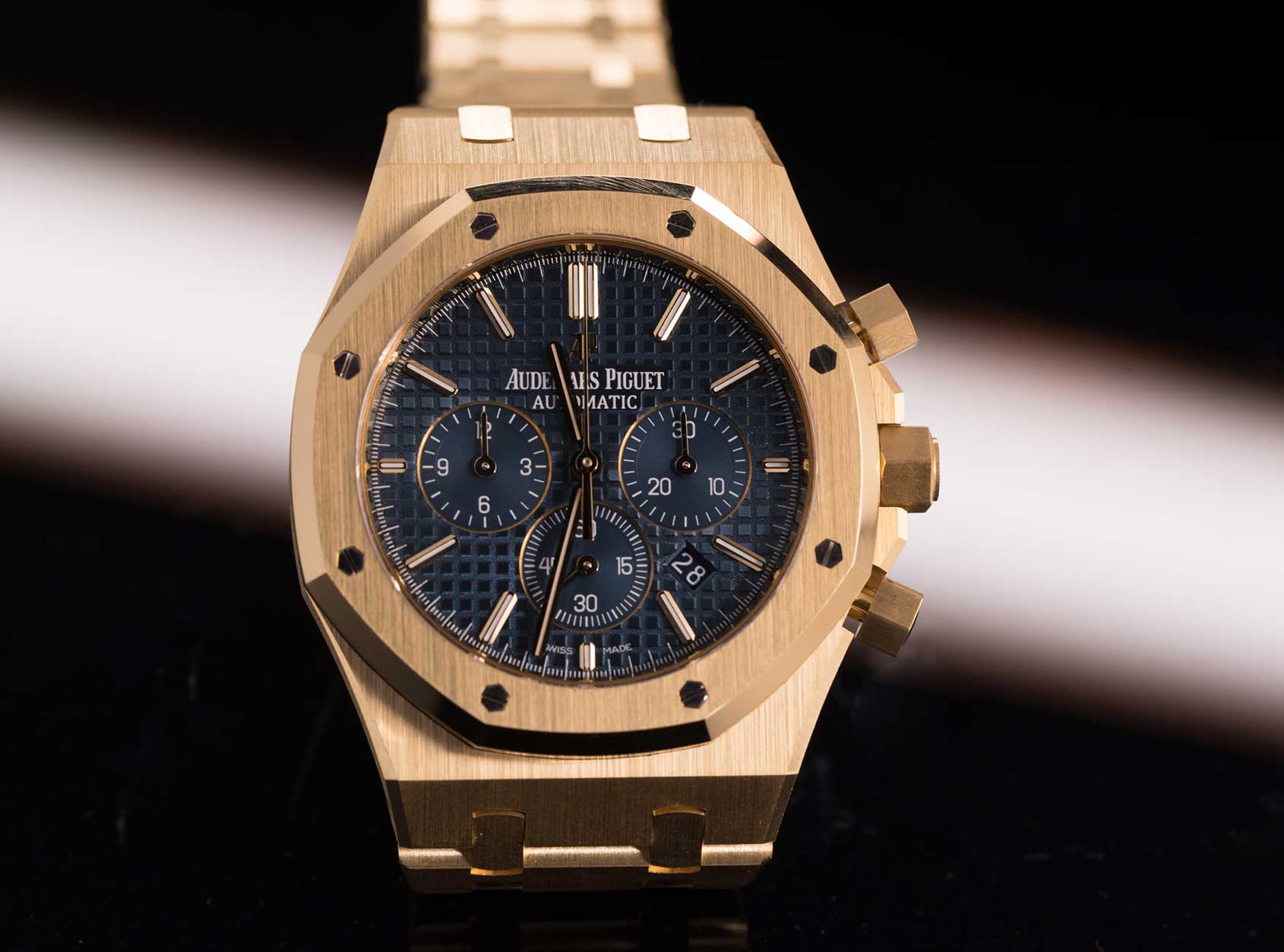 Well, this was one of the most worn watch by celebrities in 2019 so there was every possibility of popping up again in the year after that. One of the distinguishing features of this piece is the fact that it comes in different designs and features, with some versions spotting an open worked dial. A simple watch, without many unnecessary features. It has been spotted on Washington Wizards' Ian Mahinmi.